Aquaticum Water Park
HUNGARY – DEBRECEN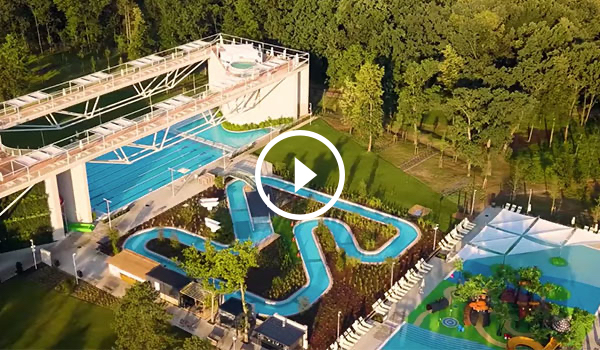 Born Architectural Studio
We're kicking of with a trip to Hungary, to the city of Debrecen, to get a first-hand look at "Aquaticum",a water park that has completely and brilliantly transformed the city's public space. The project features a first-class thermal spa, a water park, a 4-star hotel and a sauna area. Definitely worth a visit if you're going there!
GLOBAL INNOVATION PARTNER

Spoiler!

Next month we will be showing you a project located in paradise: Holbox, Mexico. It's a hotel project that has managed to secure an honourable mention even though it is located far from the sea.
¡Subscríbete a nuestra newsletter y no te pierdas el próximo número!
Rellena este formulario y recibe en tu correo toda la información sobre los proyectos mundiales de innovación acuática que están marcando la diferencia.